At first when I tasted a granola bar of different brand I was not impressed because it was scrapping my gums and it was so difficult to chew. My mouth feels so dry and the sides of my mouth get a scratch from chewing the whole bar. It really feels like I am also chewing a grass because of the taste. Probably that time what I took from the grocery shelves were cheap types of granola bars. I was just curious on the oats and wheat included into it.
A healthy breakfast and a healthy snack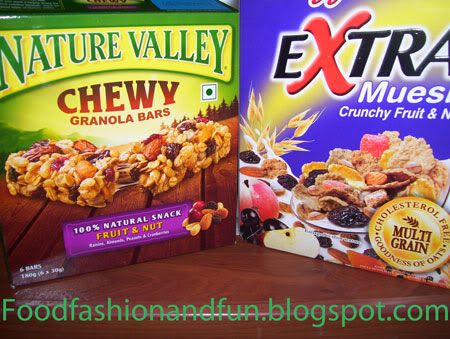 Although there are lots of flavors and brands out in the market, I may not single out this one from Nature Valleys' chewable granola bar which is perfect for me. It has nuts and dried fruits included like almond, peanuts, cranberries,raisins, oats and I personally like it as a snack. Whenever I feel hungry, I'd be taking a bar and eat it. Most of pregnant women are hungry and sometimes even at wee hours when I wake up to just pee, I still feel that my stomach is hungry and no matter how lazy I am to get up or open my eyes, I would not hesitate to go and grab a bite.
It is important to read what's written at the label

I do consider what is written at the back of the label and from granola bar, I took the liberty to pattern the same thing on selecting my breakfast cereal. I just got so tired of my honey stars so I said to myself, hey! Why not try to get Muesli. The carton ads seems to look appetizing or appealing but when I opened the carton and pour out that crunchy multi-grain goodness with mixed dried fruits and nuts, well the cereals were a bit smaller than what I expected although the taste was really awesome.
I can go eat choco and honey cereals without cold milk but definitely I wouldn't be able to chew Muesli alone without milk. Anyway this is healthier to consider for a snack or for breakfast. I don't mind if I take it as a breakfast dinner because it will still make my tummy full and feeling so complete unlike any other breakfasts that I can think of.
Rich in fiber, vitamins and minerals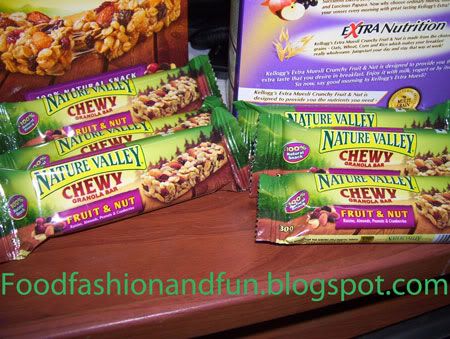 So what does make you stop for a while and think when buying items in the grocery? If I do prove that one product is good for me, I'd stick to it and the next time I would go and visit the grocery, I'd b picking up the same brand. Although I don't close my doors to new products which also offers promising quality and the price is just right for my budget.
Muesli is just expensive compared to a regular box of chocolate and honey cereals. Well the ingredients shows why it was expensive and it was just reasonable for them to price it. Although on those granola bars, well it was imported because nobody produces the same thing here in India, so the prices would be stiff and I won't say I can do buy this for every week of grocery, but if I really, really do have the money or budget, I would love to include this healthy bar every week for my grocery. Does your grocery list also include granola bars and Muesli cereals?