Nothing is too sweaty to make this sweet treat. I myself decided that it's been years since I haven't tried eating bukayo. Bukayo is a native sweet in the Philippines which is made from shreds of coconut flesh and you cook it along with brown sugar or panutsa (jaggery in Hindi).
A treat for the Sweet Tooth, Bukayo!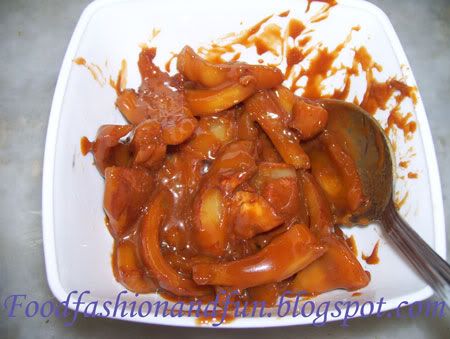 I have left over buko so I decided to make bukayo. Most bukayo that were being sold in the market are from hard fleshed old stocked coconuts making bukayo harder for you to chew. Unlike the one I have prepared, it was just soft and tender flesh of buko.
What I did was just include 2 drops of vanilla extract, 2 tablespoons of all-purpose cream, brown sugar and ¼ tea cups of water. Just cook the buko pieces along with the ingredients and wait for it to drain the water. The brown sugar will tend to become stiff so make sure you always stir what you are cooking and keep the flame in slow to medium heat only so that you will not burn the sugar and stick at the bottom of the pan.
It will become harder once it cools down. But if it was still hot, it will still be gooey like glue. The taste is really awesome and it was so addictive since the flesh of buko is tender, you will be enjoying chewing it without difficulty.
Stick together team!yummy

I treat it more than a candy since it's not hard to munch and I also like its consistency. You can cut it into smaller pieces if you like, but for me, that size I showed on the picture was enough since it's not the commercialized bukayo that was grated into smaller sizes. So if you have buko at home and you want to make it more interesting to eat, why not try to make easy sweet bukayo out of it. It will only take 2 minutes to prepare and cook and kids will surely enjoy this treat.