Another exciting day to start and this recipe is a stellar because I haven't eaten sardines (in can) for so long. Why? It's because sardines (in can) here in India are gold in price. They are mostly imported from other countries and most Indians do prefer to eat fresh sardines rather than in can. So I also guess that most of the locals don't even know sardines are canned.
Precious sardines, at last I have tasted you!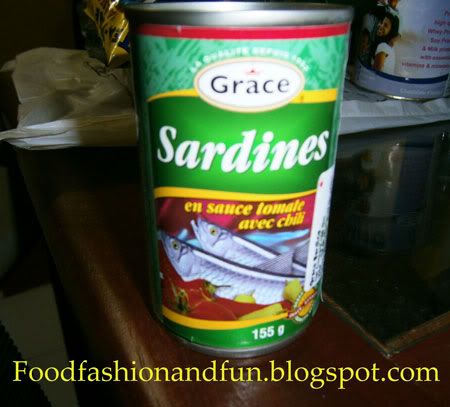 The golden price of sardines in can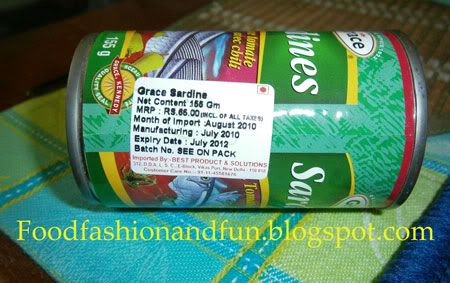 Anyway, this recipe is just so easily to cook. All you need is garlic, onions, spring onions and tomato. For seasoning, you need to use soya sauce, salt and ground black pepper. In a pan, heat up the oil for sautéing garlic, onions and tomatoes. After this you need to put the sardines and put two tablespoons of soya sauce.
Ingredients you need for this recipe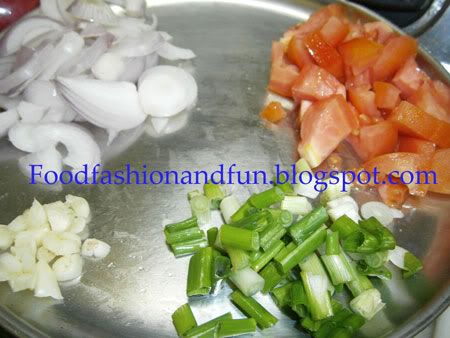 Fresh and Green Spinach

After that, you can now put the spinach. Add water suited to your liking as you flavor it with salt and ground black pepper. This would not take too long because spinach is easy to cook so two to three minutes of cooking the spinach is okay. I do miss pechay but since it is not available here in India, spinach is the next best thing to include.
Tada!! Sauteed Spinach in Sardines

The taste of the sardine was great, it has a bit of spice and the sardine was not so mushy unlike any other local sardine in can. Anyway the price speaks for itself; it costs Rs66.00 or equivalent to $1.50 for that 155 grams. You might have screamed already, yeah I know because in the Philippines, one can of local sardine just cost around P 18-20+ pesos or equivalent to $.047 cents, see big the difference? But anyway, hubby and I enjoyed eating our sautéed spinach in sardines.