Finally, it just arrived, no not the ice cream, but the digital camera that we purchased online. It was the only thing I'm waiting for in order to post good looking and quality pictures on my food blog. As you can see or noticed, my blog has been silent for 4 days and I was just busy posting articles on my other blogs which I haven't maintained for so long.
A cozy Sunday Snack

crunchy, delicious and perfect for butterscotch ice cream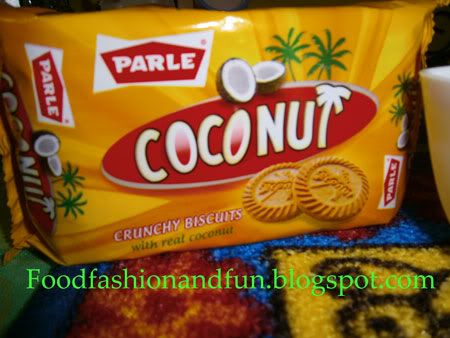 Better late than never, almost finish eating the ice cream!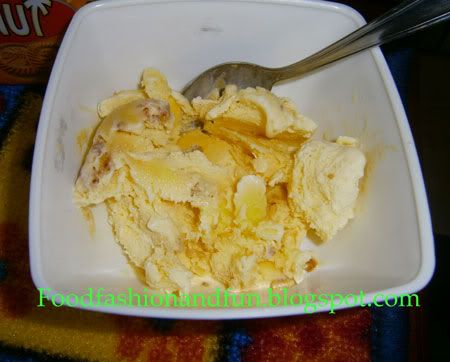 Its Sunday once again and it's raining outside. I have chicken biryani for lunch and now that I was busy again writing for more articles to be posted on my other sites; I got hungry for a snack. Luckily, I still have the last portion of butterscotch ice cream in the freezer and coconut biscuit from Parle.
Well this ice cream perfectly matched the almonds and the creaminess of the flavor just like combining vanilla ice cream and oreo chocolate cookies. Makes sense for a pretty running mind that keeps on writing. I was thinking of rejuvenating my other skills like cross stitching but on the other hand, I better hunt down a place where I can buy the materials needed.
My mind has been thinking a lot lately, not about food, but about things like hobbies that will help me earn more money just enough to save before this Christmas season comes. Its only 106 days left before Christmas and I have no ideas on what to do to save and earn more dough.
I also like the idea of baking, but I'm afraid I cannot pursue that plan for this year, maybe buying an oven will be a great start but about other baking tools and stuffs, that's another problem since I don't know where to buy it here and where the money is to buy the stuffs, lolz!
Hope this week, my food blog site will be back to normal again. I am still trying to find exciting ways of sharing to you more foodies and dining galore, gosh! I'm financially challenged for the next months to come so dining out will be difficult. Wish me best after two more months since my tummy is feeling so heavy now. Motherhood is calling and I hope that more exciting recipes to post here on Food, Fashion and Fun.