Happy Birthday My Dear husband! This year we don't want to be extravagant in celebrating birthdays due to the fact that we need to save some money for our upcoming baby as I will also ready myself to give birth to our first born. Well, a simple cake is the witness to this, well this time it's a piece of choco- almond cake.
You want a piece of me?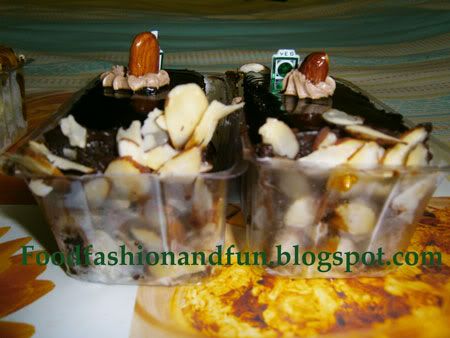 If you can see on the picture, it was labeled VEG, in short for vegetarian or a cake which vegetarians can consume. It is eggless but for me it was just the same although the texture will be the difference. I didn't enjoy much of the taste of sliced almonds on top and on the side, but I really did compliment on the moist chocolate flavor.
It's A piece of cake!!!

I did cook some pasta spaghetti at that time and hubby also bought home Butterscotch ice cream, and that was it, birthday was complete. What was important was that God granted him another good year, life which is protected by God and good health.
I just can't help sometimes to think of ways I can do to earn and save more so that by next time, I will be presenting a big gift box wrapped just for him, for now, I didn't have any birthday presents, so dry but anyway, it's not only one time, someday I can also be contributing a lot…sigh! This year was just the driest of my entire online income stream; hope to get myself back for good offers as I keep my fingers crossed. Have some cake anyone!