Wish I could just bake these lovely delicious cakes but certainly not now since we don't have an oven and I don't have the tools yet for baking. Someday soon, I will have to get what I needed but for now we need to spend money for our upcoming bundle of joy!
Very delicious Chocolate cake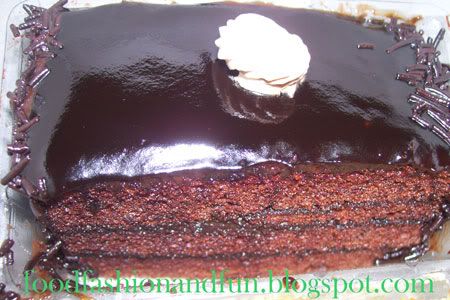 Going back to the topic, these delicious cakes which I showcased was purchased from Monginis, a popular bake shop in India which also caters eggless cakes good for vegetarians. But the ones I selected where not exempted from that since it was really sweet to the taste and it was a non-vegetarian option.
Very sweet Vanilla- Butterscotch cake

Before I proceed further, this article is not a review, and it is never paid by the company I have said earlier or any affiliate marketing online that pays reviews. I was just detailing the information to my readers so that they just know what I am talking about. I am just going to state my experience on the dessert and I won't be saying anything against the company or the product itself.
It was just cheap to consider buying a piece for only Rs25.00 and it is inclusive with their blue colored box as the attendant will give you a small plastic spoon so that whenever you take the order out, you can readily eat the cake.
Top portion of the chocolate cake

I first tasted the vanilla butterscotch cake but it was too sweet for me and I was thankful that it was just a small piece for me to bite and I did not purchase the whole piece of cake or else I will be having Goosebumps. The butter cream was just right in consistency although it does not mix well with what I drink since it made my orange juice tasteless.
But I really complimented the chocolate mousse because it was yummy and every layer of it was filled with chocolate goodness and it was really rich and creamy in texture. The chocolate chiffon is also just the right softness, not too soft and not that hard. I can give it another go if ever I wanted to go back and buy that same flavor again or if I wanted to gift it as a birthday present; I will really recommend this chocolate wonder.
Just a reminder for those who have diabetes not to indulge on eating too much sweet, you really need to discipline yourselves and remember that you cannot undo ones you have this ailment. Sugar really blends in our blood; it does not burn away like fats in the body. It cannot be flushed out too by going to the toilet.
Take home the goodness in their blue box!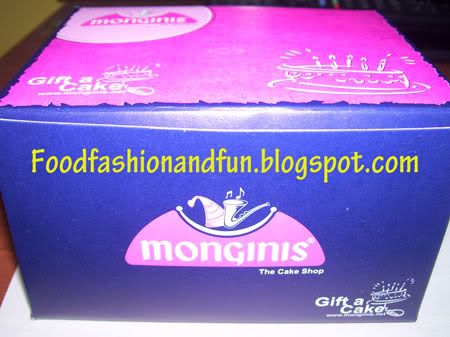 For sweet tooth monsters just like me, eating sweets like cakes will not harm you unless you know how to balance what you are eating. Meaning, you do treat yourself once a while and not abusing yourself by eating too much of sweets every day.