There are different types of dried fish and one of the most favored of all was Tuyo (Salinas) and danggit. I was just so lucky to spot them here in India where in Goa particularly has offered a lot of varieties which includes those that I am not even familiar of.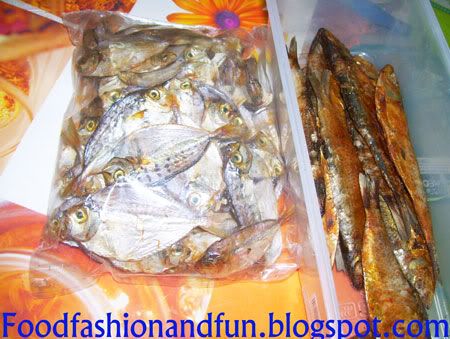 The prices of dried fish there was so cheap that a big pack of it was just ranging from Rs20 rupees or twenty pesos P20.00 and I was really jumping for joy for such a price. Imagine, even danggits here was just Rs20.00 and that was more than ½ kilo if I have to weight it. Although I didn't buy much because I will be the only one who's going to eat since hubby does not eat much of dried fish. Even my in-laws don't eat dried fish so I took home to big packs of dried fish back home in Mumbai.
The cheapest Danggit for only Rs20.00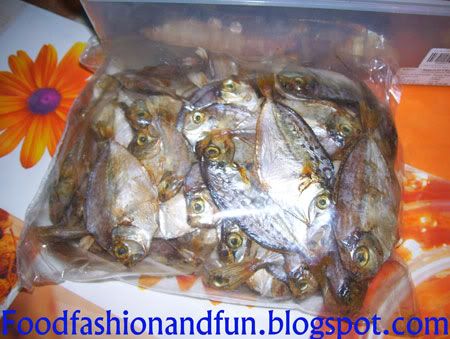 The Salinas were really biggggg as in big tuyo that I have ever seen. By the way, those tuyo I have also costs Rs10.00 which is more than 15 pieces (big chunky pieces). It was really aromatic for me when I cooked it. It was a haven to eat them during these rainy seasons as I dipped it in vinegar since I don't have a stock of fresh tomatoes.
The biggest tuyo I have seen! Yumminess!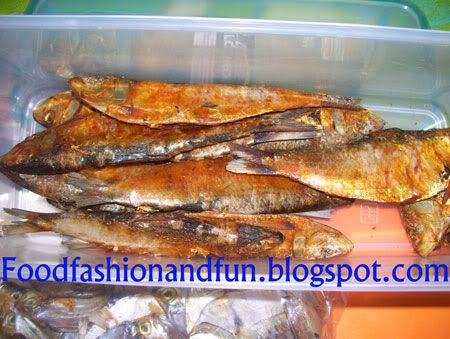 By the way these were not part of my food cravings but certainly I did missed eating dried fish so I bought it. It's raining like crazy here and these dried fish is my comfy food that I paired with Hakka Noodles that hubby prepared for lunch. Well, Bon Appetit everyone!
Fried Danggit with Hakka Noodles