I really enjoy eating fresh sea food delights when I am in Goa. Beside the fact that it is much cheaper than the prices in Mumbai, hubby gets to haggle for prices and he always gets a very steal price. Imagine the price of crabs that we bought was only Rs100 and even the shrimps. I will never ever get that same price when I am in Mumbai or even in my country Philippines.
Crabs which is just cheaper in Goa

I also like the medium sized shrimp that we bought and it was also cheap. I was not just able to take the photos once they were cooked by my mother in law. She cooked Crab Curry and fried the shrimps with masala and it was really great.
Goans really do have the best preparation when it comes to sea food cuisine and I guess they must have been influenced a lot by the Portuguese who came to settle there before. So if you try to visit Goa, India I suggest that you try their sea food curries and other Portuguese dishes. They offer a lot of varieties since Goa is one of the best tourist spots in India because of the beaches there, it is also considered as the Christian state in India.
Fresh Shrimps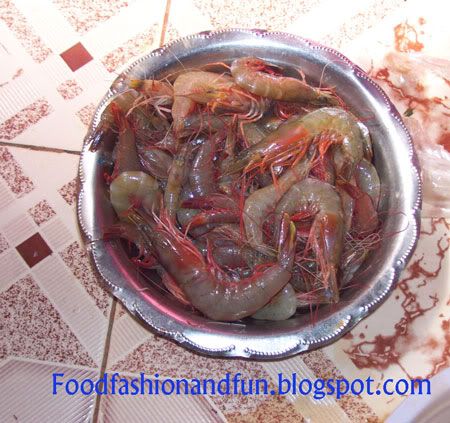 About Alphonso mango, well this is the crème dela crème of all mangoes in India and it the most expensive mangoes because they export these types of quality. There are many varieties of mangoes in India such as Badami, Totapuri and so much more. But alphonso is the sweetest that you can find but with a real good price that ranges from Rs200 to Rs 1,000 per kilo.
The Sweetest Mango.. Alphonso Mango

I like how golden orange these alphonso mangoes are. They are sweet and not that with fiber and itchy to the tongue when you scrape off the very least of their skin unlike other mangoes. Alphonso mangoes do have varieties too for quality, which they tag for type 1, 2 or 3 but whatever it is, the price speaks for itself.