It was our breakfast well thanks to our cylinder tank who got emptied and I was not able to cook anything at all and hubby bought this cake the night before he went home and so I said this was our breakfast together with yakult or fermented milk drink.
Fruity eggless cake, one for me and hubby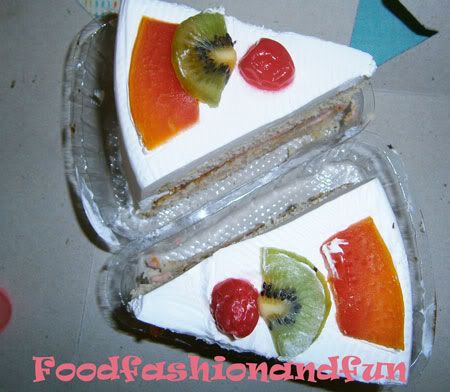 Its a creamy eggless cake topped with fruits like cherry, kiwi and ripe papaya which is worth Rs 32 a piece at Monginis cake shop. I also like the double chocolate that hubby bought at that same day but I just didn't take a snap because I think I already featured it here on my other blog.
Fruits on top were cherry, kiwi and ripe papaya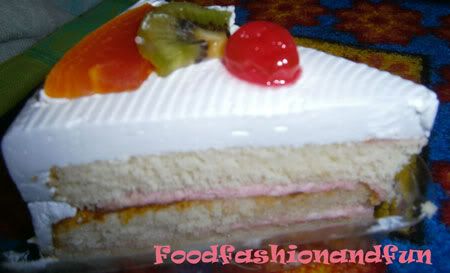 The fruits on top was healthy and just fine with the creamy vanilla flavor of the cake. Four days before Christmas, wow! didn't notice how fast time flies by and this cake is also a good cake to have because it is colorful yet simple and good also for vegetarians.
Vanilla flavored icing on this wonderful cake