I am not posting a Thanksgiving recipe or dessert. I will just greet my relatives in USA a Happy Thanksgiving day. What I always see on television during thanksgiving day, American people usually prepare Turkey for dinner and with pumpkins.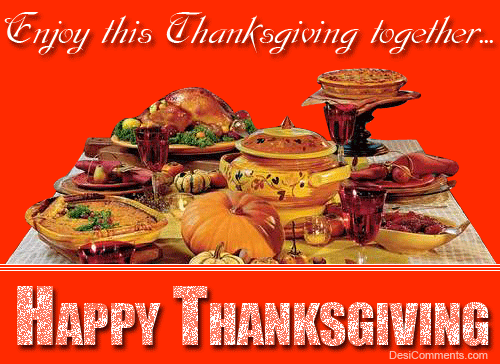 DesiComments.com | Thanksgiving | Forward this Picture
For me everyday should be a Thanksgiving Day because God gave His son for us to be save. This is the real reason why we should be thankful, the love of Christ for us and the salvation He paved way for us who are sinful.
Enjoy everyday that God gives us no matter how hard life is. Anyone care to share their turkey or pumpkin pie here? Have a blessed day and enjoy your weekends.